"I am a deeply spiritual person and my practice is built on that foundation. I believe that everything in life is about balance. Life is about being proactive, informed, and assessing risk vs. benefit. All decisions should be made from a place of centered spiritual connection, based on love not fear."
- Doctor AMara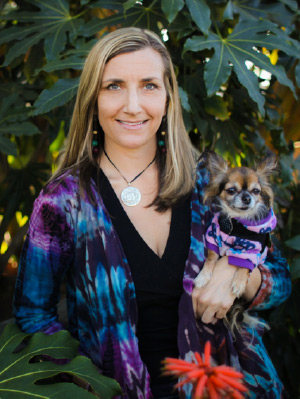 Healing Hope is a holistic consultation practice for companion animals and their owners, offering clinic appointments, phone consultations, patient health care coordinating, and house calls.
Doctor AMara facilitates healing with a variety of modalities including nutrition, nutraceuticals, glandulars, western and eastern herbs, homeopathy, chiropractics, energy therapies and flower essences.
She uses different techniques for detecting and correcting energy imbalances such as Contact Reflex Analysis (CRA), Autonomic Response Testing (ART), scientific muscle testing, Reiki and Theta healing, Veterinary Orthopedic Manipulation (V.O.M. chiropractics), and Craniosacral manipulation.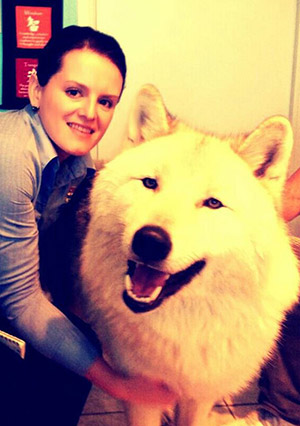 Dr. Aleksandra Canseco obtained her Bachelor of Veterinary Science Degree from the University of Sydney, Australia in 2013. She now resides in San Diego with her husband, her two dogs Lucan and Bear, and her two cats Theo and Abby.
Dr. Canseco has had a passion for animals since a very young age. She has been rescuing and rehabilitating wildlife for many years.
Before becoming a veterinarian Dr. Canseco practiced as an interior architect for over 10 years, both in San Diego and Sydney. During this time her own dogs chronic ailments led her to discover holistic medicine and connect with Dr. Tamara Hebbler, in turn reigniting her interest in veterinary science.